Posted by Nicholas Neumann on 18th Sep 2019
The debut model in our new Vintage Truck Series is Jerry Howard's beautiful 1954 Autocar DC-75T...well-known in the trucking industry as "Midnite". This 1:50 scale replica is hand crafted with over 450 intricate parts, authentically capturing Jerry's customizations and design work to the smallest of details.

As with all Fire Replicas models, products in the Vintage Semi Truck line will include custom display cases to protect and preserve the units. These museum grade vintage trucks are designed with true-to-scale parts to honor the full size rigs with accuracy and precision.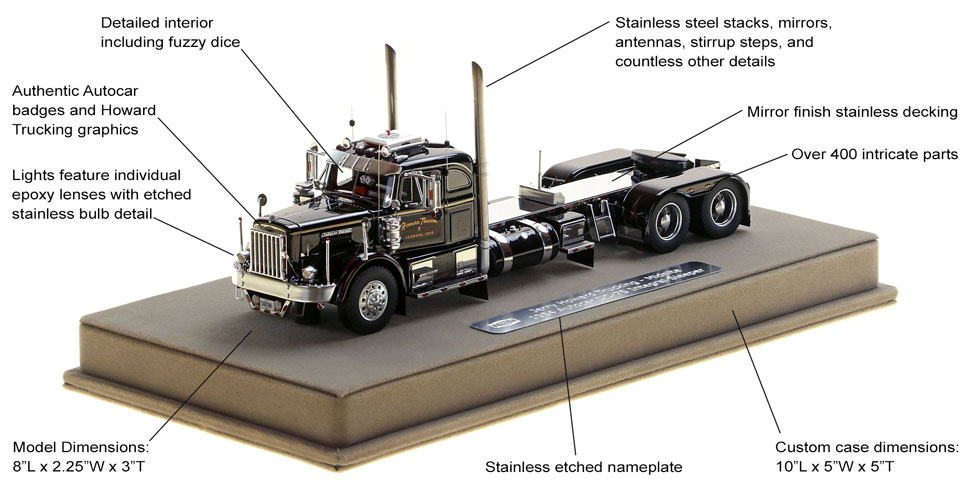 The initial production of 200 Midnite replicas will arrive in the first half of November. A special thanks to Jerry Howard and Howard Trucking for their cooperation during the year-long development of this model.