Posted by Nicholas Neumann on 17th Oct 2019
Fire Replicas has produced 50 pieces each of Engines 30, 44, 50, 52 and 55, Detroit's 2017 Ferrara Cinder pumpers. Each 1:50 scale model is hand-crafted from over 425 intricately detailed parts and includes a custom display case. The new Ferrara Engines are the follow up release to the Detroit Spartan/Smeal Ladders. See below for engine/ladder pairings.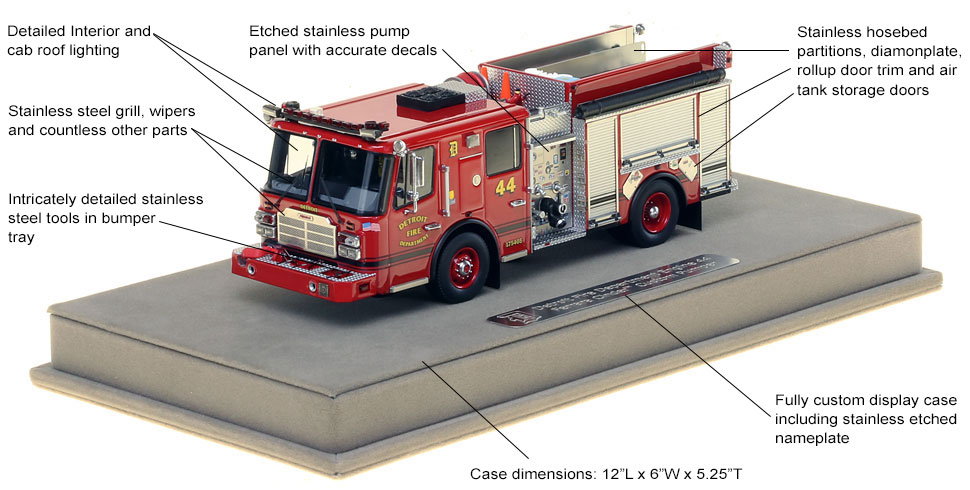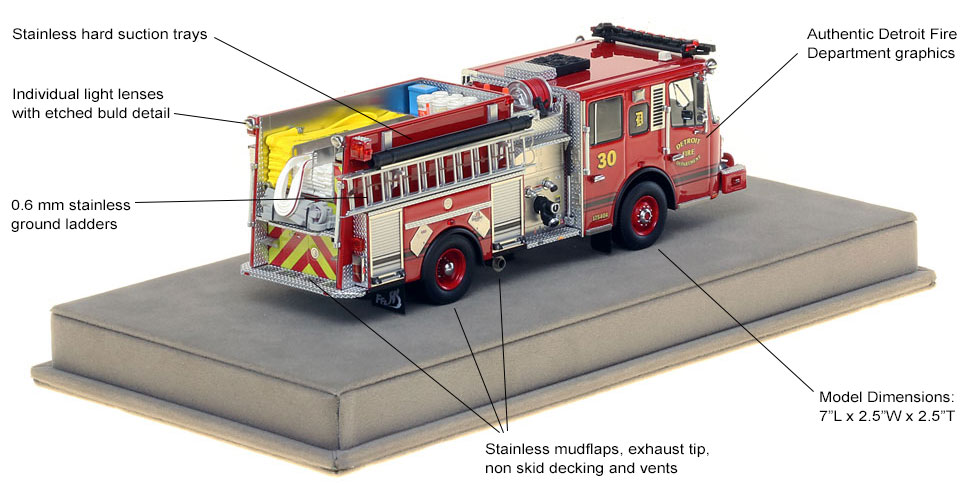 Detroit Engine 50 is station mate to Ladder 23 (available at www.alliancescalemodels.com).

Detroit Engine 55 is paired with Ladder 27.

Detroit Engine 52 is in the same house as Ladder 31.