Fire Replicas 2017 Collection Book
Each 47-page softcover book includes information such as Release #, Release Date, Item #, Production quantities, and Original List prices for every 2017 release.
2016 Project Index includes stock status of previous year's releases.
Choose from two sizes - 8x6 or 11x9.
Free Postal Service Shipping in the US.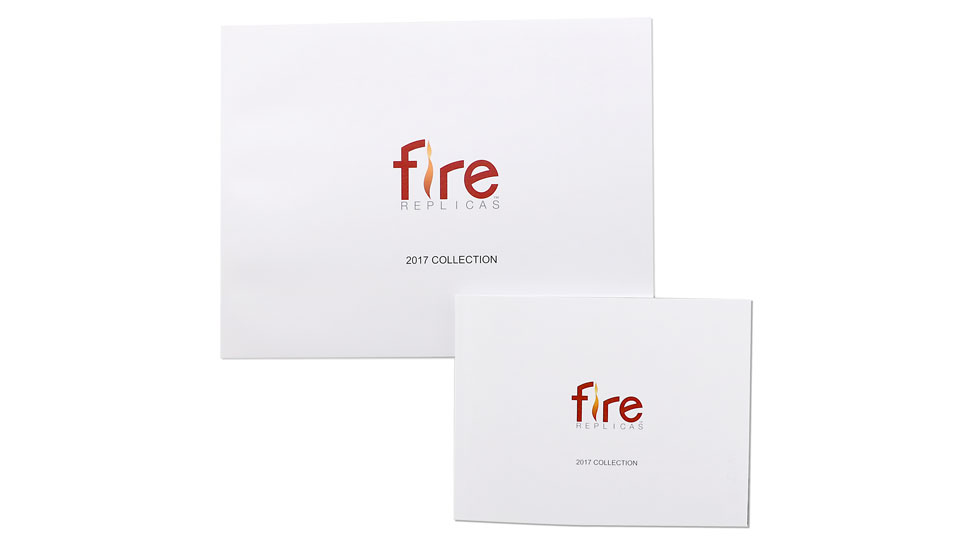 Choose from 8" x 6" Standard or 11" x 9" Coffee table sizes.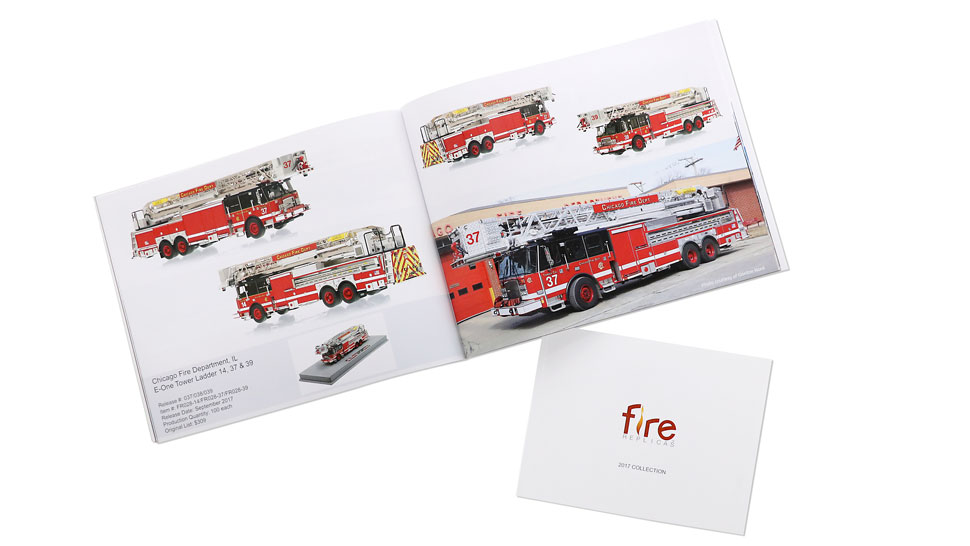 Click here to preview the 2017 Collection book.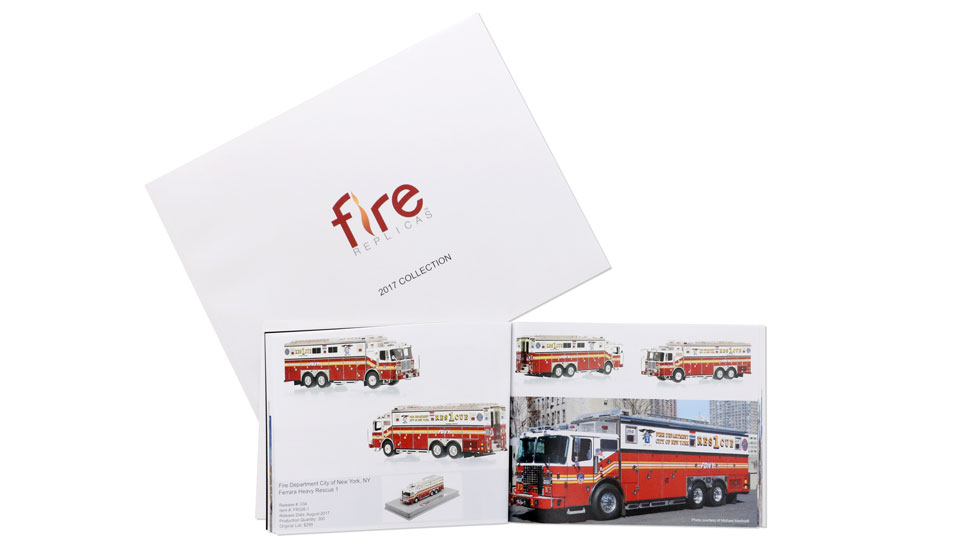 Call 1.800.481.2450 to add the 2017 book to any purchase and save 50%. Shop now >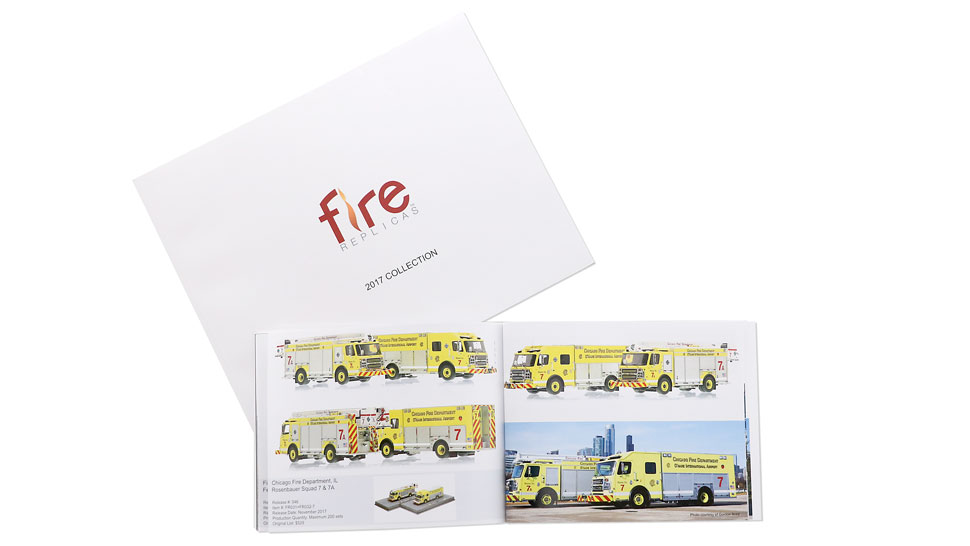 Each 47-page softcover reference book includes valuable information about each release.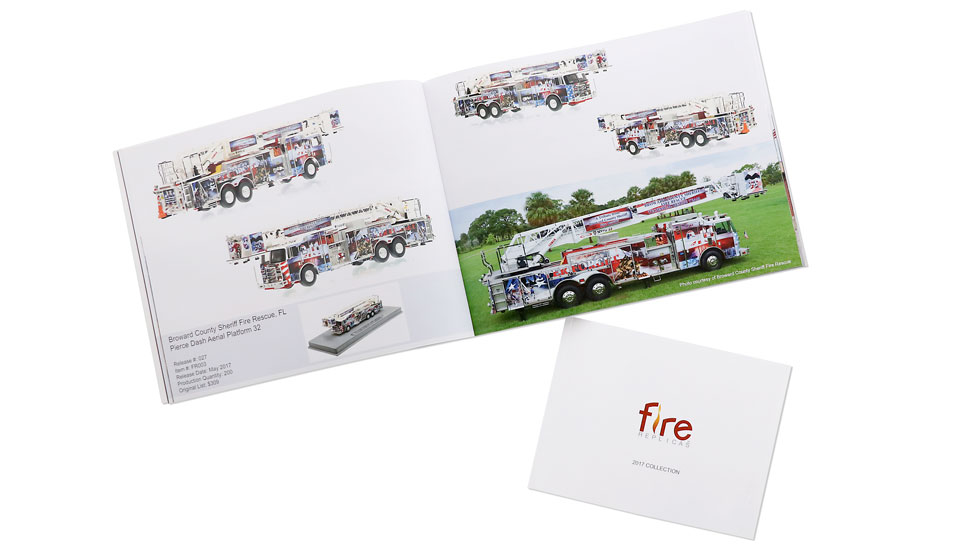 Free Postal Service Shipping in the US.
Great book.

Think you should have included the 2016 releases in this book to make it more worthwhile. I know it's printed in color which is more expensive but should be more worth the cost. Advertising the large book as coffee table is misleading, cofee table books are larger and hard cover

Great replicas ... I'm saving for a future purchase!

Yet another quality item in Fire Replicas list of collectibles.

Perhaps........make each additonal publication cummulative.